BDSM Babysitter Phone Sex
January 8, 2020

Small Dicks : Diapers or Panties?
February 16, 2020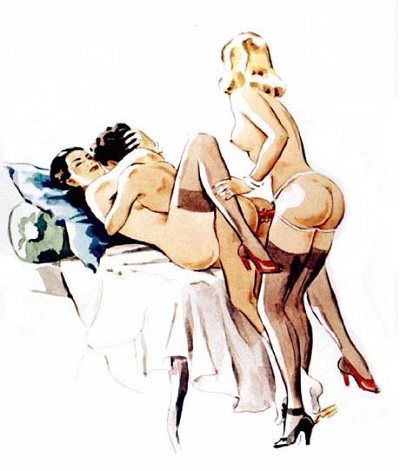 (first part) After he cleared out the enema in the bathroom, Henry walked into the bedroom for Martha and Jane to wrap around him, sliding their hands down his body and pressing kisses against him.  Jane laid down on the bed and pulled him down to join her, settling between her open thighs with his cock pressed between her pussy lips.  She wrapped her arms around him and laughed with how eager he was! Her mother, Martha, got behind him and the feel of something hard pressing against his bottom had him looking down between them to see that she had a strap on with a thick cock! She reached around and took a hold of his, pressing it against her daughter's pussy, so that when she started slipping her dildo inside of him it pushed him inside that tight pussy! With both of the lovely women wrapped around him, squeezing around his cock and filling up his ass, it wasn't long before he was moaning and shooting his cum inside of Jane. Sound like just what you would love to do? Call me for some pegging phone sex!
Brenda
1-888-430-2010
Click Here to chat with a phone sex mommy!
#straponkink #pegging #femdom #sissyboi
Related