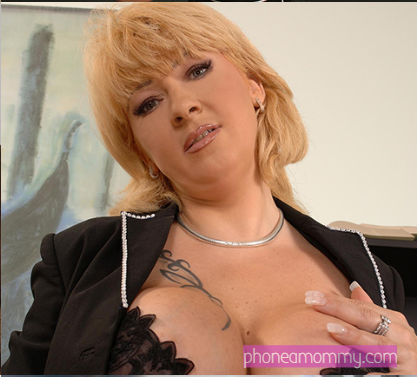 Forced Into Diapers!
October 5, 2020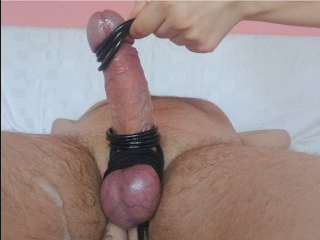 BDSM Stepmommy CBT
November 22, 2020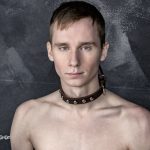 Not only are you my submissive, but you are also going to be my little pet for the evening, but I am going to make sure that you look, feel and dress the part!  You are to remain on your knees at all times, naked and vulnerable in my presence.  I am going to make sure that you keep that collar around your neck and you are not to speak but you are allowed to coo and bark as needed.  You will drink water, at my leisure out of the bowl that is placed beneath my feet and you will always keep your head down to the floor at all times unless otherwise instructed.  If I feel like it and you do not respond fast enough to any of my commands, that is when you will feel my wrath and I will inflict upon you much needed discipline.  Firstly, I want you to clean off the bottom of my feet with your tongue as that is what you are good for.  Make sure that you lick off all of the dirt that my feet collected while walking around the house barefoot.  You are not to leave not even a speck of dirt behind.  Lick my feet now and make sure that when you are licking one foot that you are massaging the other.  This must be done in unison and you will do a very good job at it or you will be kicked in the balls by one of my feet.  You are doing a very good job.  Now I am going to mush your face in between both of my feet and your job is to not resist or fight nut take it with humility and honor.  The more I squeeze your face, you are not allowed to pull or push away but you just have to grin and bear it with a smile.  You are now going to lay on your back and I am going to squat over your face and like a human toilet I am going to give you your dinner.  Feel that hot stream of golden showers leaving my pussy as it enters into your mouth and splashes all over your face.  You are to drink it all up and lick it all up from around your lips.  Now, clean off my pussy lips with your tongue from all of the pissy residue.  Make sure that you remain on the outside of my pussy lips as you are not allowed to lick off the inner lips as you are not deserving of more of my beautiful pussy. Now, I am turning over so you can position your face on my ass so I can take a big shit in your mouth and you must eat it all up. Take your tongue and put it by the crack of my ass on my pretty puckered asshole and get ready you chomp down on my shit as it was a chunky snicker bar.  As I push you eat and chew and bark, eating at my shit as it was your very last meal.  Now, I am done with you – you will go in the corner in the home-made cage that I constructed for you and go to sleep and remember that as your bdsm mommy, whatever I want – I get.
Scarlet
1-888-430-2010
Click Here to chat with a phone sex mommy!
#ab/dl #bdsm #ageplay #bdsmmommy #goldenshowers #brownshowers