The Job Interview
September 26, 2018

Abdl Sitter Jenna Sex Talk!
October 1, 2018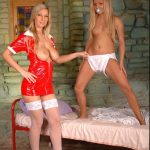 I was already crying a little before Mommy came back because she ran off the nice men that were fucking me the way that I wanted, but when she walked through the nursery door with her favorite wooden spanking paddle I started out right bawling. I started to have a full blown abdl tantrum, throwing myself back on the floor, but she wasn't having any of that! She grabbed my diaper, pulled it down underneath my bottom, then lifted my legs up in the air to put me in a proper spanking position before I could get the first no out of my mouth! I cried, hollered, pleaded for her to stop, promised that I would be a good girl for her but she didn't stop for several minutes! So now not only is my asshole and pussy sore and swollen from the hard fucking I got in both of them, my ass cheeks are sore and bruised. I can't get comfortable sitting down no matter what I do! Just what do you think about the excitement I had? Call me for your abdl punishment phonesex. Want to read the other parts to the story? Click here for the first part, and here for the second!
Barbie
1-888-430-2010
Click Here to talk with a phone sex Mommy!
#diapergirl #naughtyabdl #abdlmommy